Donatella della Porta (Scuola Normale Superiore, Italy)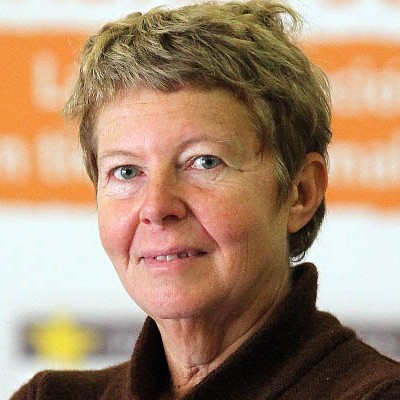 Donatella Della Porta is professor of political science, dean of the Department of Political and Social Sciences and Director of the PhD program in Political Science and Sociology at the Scuola Normale Superiore in Florence, where she also leads the Center on Social Movement Studies (Cosmos). Among the main topics of her research: social movements, political violence, terrorism, corruption, the police and protest policing. She has directed a major ERC project Mobilizing for Democracy, on civil society participation in democratization processes in Europe, the Middle East, Asia and Latin America. In 2011, she was the recipient of the Mattei Dogan Prize for distinguished achievements in the field of political sociology. She is Honorary Doctor of the universities of Lausanne, Bucharest and Goteborg. She is the author or editor of 90 books, 135 journal articles and 135 contributions in edited volumes.
Jean-Louis Laville (CNAM/EHESS, Paris, France)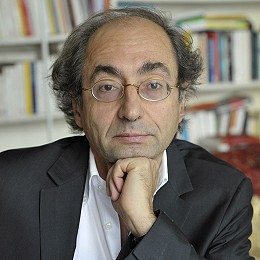 Jean-Louis Laville is a professor at the Conservatoire National des Arts et Métiers in Paris (CNAM), where he holds the chair "Solidarity Economy". He is also a researcher at Lise ( Laboratoire interdisciplinaire pour la sociologie économique, CNRS-CNAM) and at IFRIS ( Institut Francilien Recherche Innovation Société).
Philippe Eynaud (Univeristé Paris 1, Panthéon Sorbonne, Paris, France)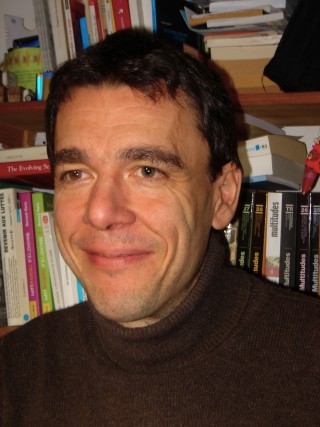 Philippe Eynaud is professor of management sciences at IAE Paris, Université Paris 1 Panthéon Sorbonne, and member of the research group in management of organizations (Gregor) of the IAE of Paris. Its research themes are: associations, the organization of civil society, social innovation, democratic governance, the commons, cooperative platforms, and social and solidarity management. He was a member of the steering committee of the European consortium Innoserv: "Innovative platform for social services", responsible for France. He has written and co-cordinated several books, and published articles in academic journals.
Sophie Bloemen ( The Commons Network, Berlin, Germany)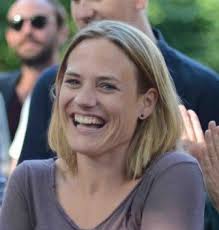 Sophie Bloemen is the co-director of "The Commons Network", based in Berlin. Bloemen writes, speaks, and organises on the sharing of knowledge, the commons and new narratives for Europe. She has worked as an advocate and public interest consultant for various NGOs on health, trade & innovation, as well as on cross-border cultural dialogue for Europe. She is engaged in a number of projects and political processes that explore and discuss new, creative institutions and collaborative models, particularly on health R&D, internet infrastructure and urban commons. She has worked with EU institutions, national policy makers and multilateral institutions in Geneva. Her work has also taken her to Latin America as part of a civil society coalition on health and trade issues. She started her career at the European Commission in Brussels. Sophie has degrees in philosophy, political economy and International Relations, from the university of Amsterdam and London School of Economics.
Boris Marañón Pimentel (Universidad Nacional Autónoma de México, Mexico)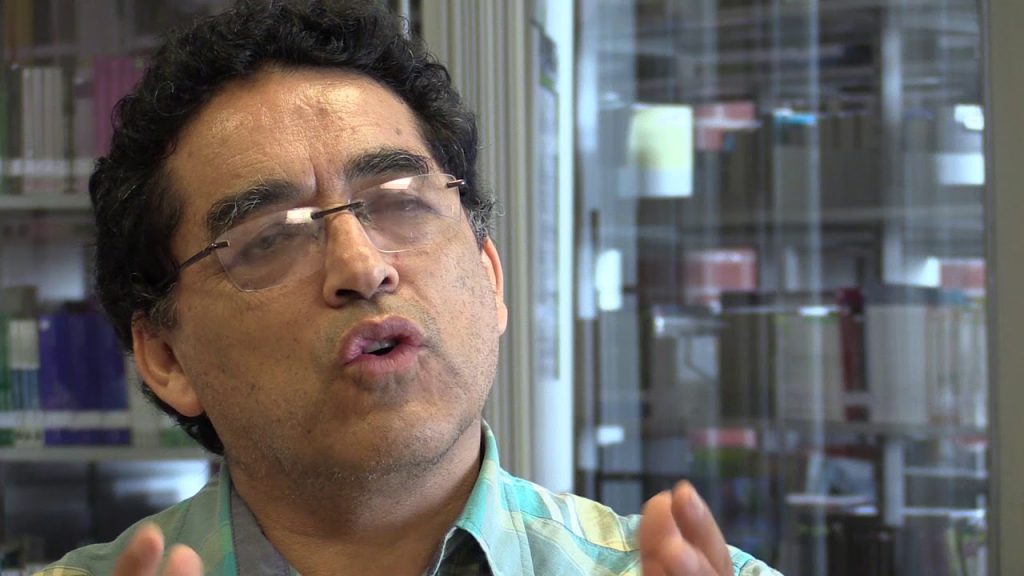 Prof. Dr. Boris Marañón is an Economist and Senior researcher at the Institute of Economic Research of the Universidad Nacional Autónoma de México. He holds a master's degree in Social Sciences and a PhD in in Latin American studies. His research areas are: criticism of the capitalist development and the instrumental rationality; the analysis of the foundations of positive scientific and eurocentric knowledge, structural unemployment, and Coloniality and descoloniality of Work and Madre Tierra/"nature"; as well as the analysis of the ecological and environmental crisis, solidarity "economy", "Buen Vivir"as a alternative society, among others topics.
He was lately coordinator of various projects related to solidarity economy and "Buenos vivires y Descolonialidad del poder". He worked as head of the Working Groups: "Economía solidaria y transformación social. Una perspectiva descolonial " (2011-2014), and "Economías alternativas y Buenos vivires" (2016-2019), supported by the Latin American Council of Social Sciences and made up of several researchers from Latin American countries.
Robert Hall ( Global Ecovillage Network, Sweden)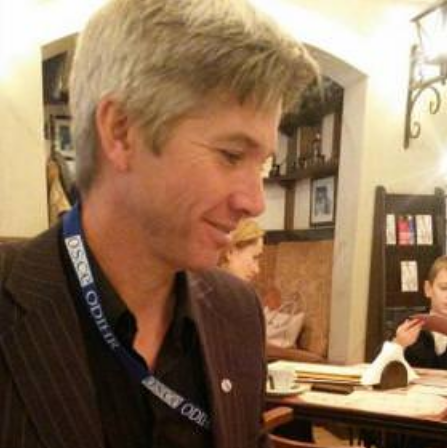 Originally from California (USA), Robert immigrated to Sweden in the 1980s during his studies in international relations and economics. He later went on to complete an Intl MSc in environmental engineering and sustainable infrastructure. Since the 1980s Robert has worked for the Swedish government, UN, EC and OSCE in a number of countries mainly in international development cooperation, internationalisation of education and strengthening democratic institutions. He is also currently an elected member of the regional 'parliament' on Gotland. Robert has been active in the ecovillage movement since 2008 when Suderbyn Permaculture Ecovillage, which he co-founded, joined Global Ecovillage Network (GEN) Europe. He has served two terms on its Council and in 2015 was elected president of GEN-Europe. From 2014-2015 he served as GEN-Europe managing director and since 2015 has served on the GEN international board. Robert was involved in the foundation of ECOLISE from 2013-15 and served as president from 2017-2019.
Cristina Amaro da Costa (CERNAS – Centro de Recursos Naturais, Ambiente e Sociedade, Viseu, Portugal)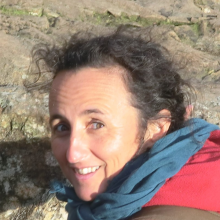 Cristina Amaro da Costa is a researcher on Familiar Agriculture of the Escola Superior Agrária de Viseu and CERNAS – Centre of Natural Resources, Environment and Society. She was the coordinator of the programme "Pontes entre agricultura familiar e agricultura biológica".
Genauto Carvalho (Universidade Federal da Bahia)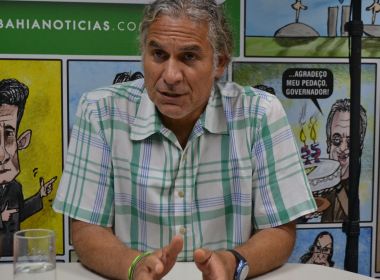 Professor at Universidade Federal da Bahia – UFBA, coordinator of the "Incubadora Tecnológica de Economia Solidária e Gestão do Desenvolvimento Territorial". He has a PhD in Sociology from Université de Paris VII. He is the co-author of the recently published "Solidarité et Organisation: Penser une Autre Gestion" (Ed. Érès, Toulouse, 2019) with Philippe Eynaud.
Mario Yanez ( Inhabit Earth, Florida, USA)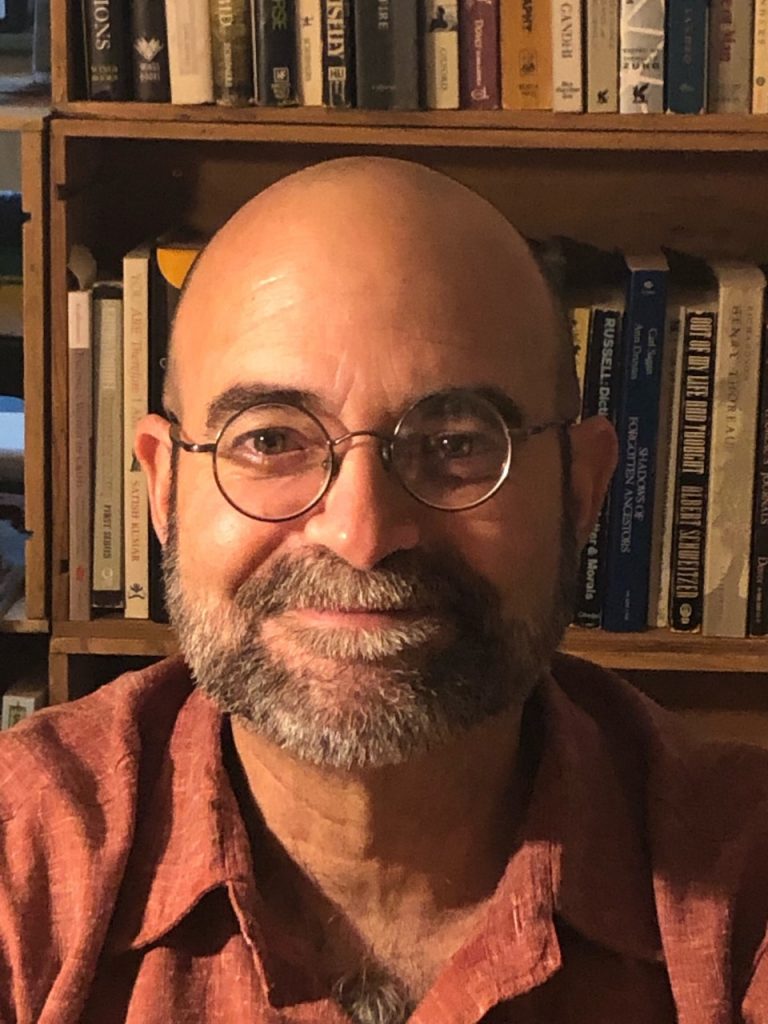 Mario Yanez is the founding Director of inhabit earth that is dedicated to the application of regenerative design toward enabling life-sustaining cultures in bioregions.
Mario Yanez creates regenerative productive landscapes at varying scales that produce a diverse set of authentic livelihoods which allow for the highest forms of human expression that both tether humans to the land intimately and form the basis of regenerative circular economies. He has an academic background in finance, information systems and ecology. He has several decades of experience applying systems thinking to developing and funding cutting-edge solutions supportive of a much-needed cultural evolution toward climate stability. As a regenerative design practitioner, he is working globally at various scales, implementing productive landscapes and ecosocial systems.
Ruby van der Wekken (Cooperative Oma Maa, Helsinski, Finland)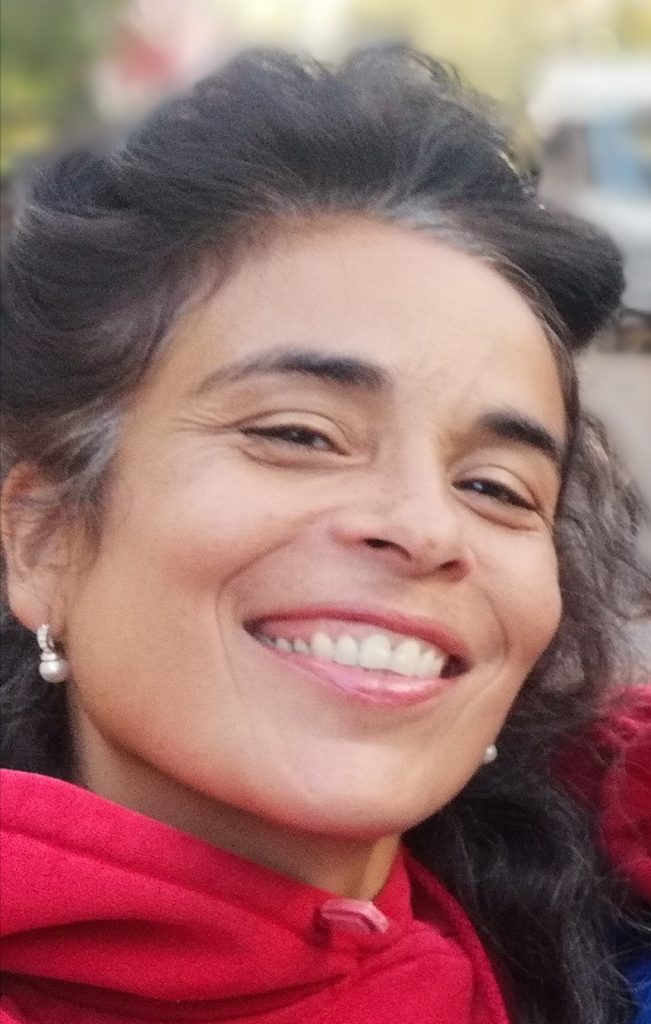 Ruby van der Wekken considers herself a member of the Global Justice Movement and is currently a producing member of Oma Maa Food cooperative in Finland. She has been a co-developer of Helsinki Timebank aswell as of Commons.fi, a platform forming process around solidarity economy building and a furthering of our commons and commoning, and has previously been working for the environmental foundation Siemenpuu.
Jeová Torres Silva Júnior (Federal University of Cariri)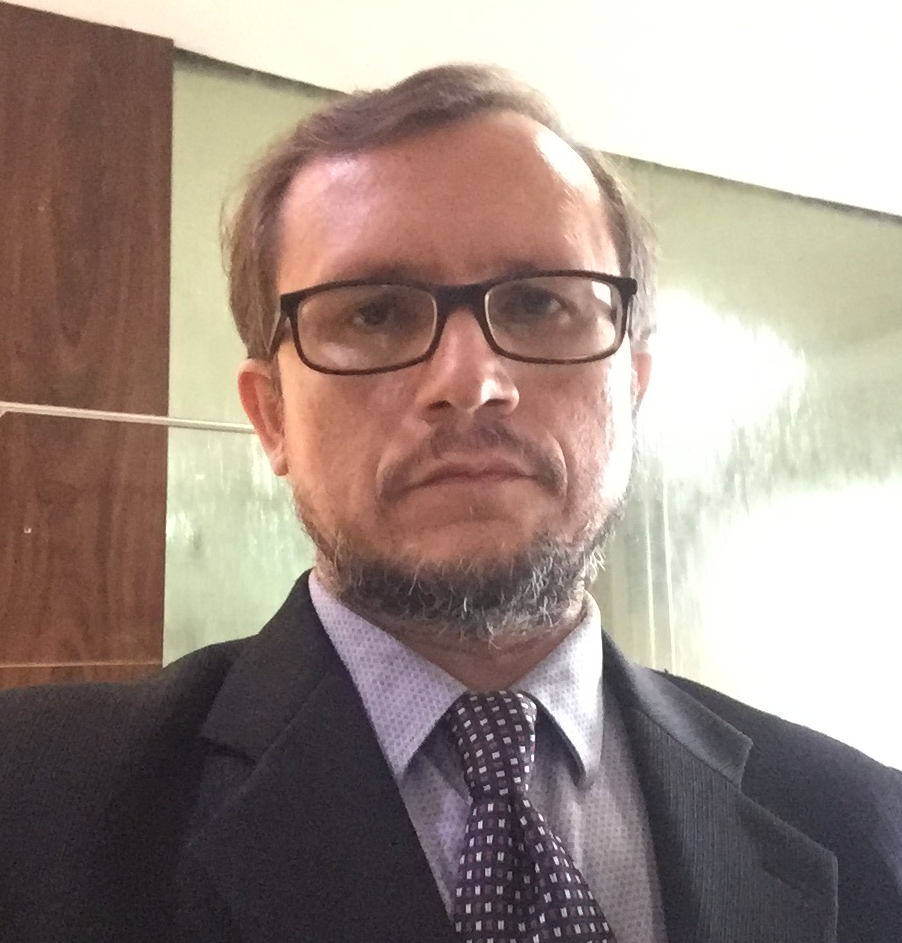 Jeová Torres Silva Júnior is professor of management theory and social management at the Centre for Applied Social Sciences of the Federal University of Cariri (CCSA/UFCA, Brazil), collaborating professor at Post-Graduation Program in Management of the State University of Ceará (PPGA/UECE, Brazil) and at Multidisciplinary Master in Development and Social Management of the Federal University of Bahia (PDGS/UFBA, Brazil). He is general coordinator and researcher at the Interdisciplinary Laboratory for Social Management Studies (LIEGS/UFCA). He is also President of the Social Management Researcher Association (ARGS, Brazil). He has co-coordinated books and published articles in academic journals about solidarity economy, solidarity finances, social management and sharing economy, the themes of his professional and academic experience.
Felipe Addor (Universidade Federal do Rio de Janeiro, Rio de Janeiro, Brasil)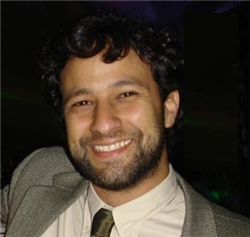 Felipe Addor holds a bachelor's degree (2004) and a master's degree (2006) in Production Engineering, and Ph.D. (2012) in Urban and Regional Planning at UFRJ. He is a professor and Director of the Interdisciplinary Nucleus for Social Development (Nides / UFRJ), supplementary body of the Technology Center, and researcher-extensionist at the Technical Solidarity Center – Soltec / UFRJ. He is a permanent professor of the Postgraduate Program in Technology for Social Development (PPGTDS / Nides / UFRJ). He is the organizer of the book " Tecnologia e Desenvolvimento Social e Solidário" (2005, reprinted in 2011, Editora UFRGS), the trilogy " Pesquisa, Ação e Tecnologia " (2015, UFRJ Publishing House) and the book " Teoria Democrática e Poder Popular na América Latina" (2016; ). He works mainly in the areas of Solidarity Economy, Assistance to entrepreneurship, Cooperativism, Management and production in Agrarian Reform settlements, Public Policies and Participatory Democracy, developing his reflections on social innovation, social technology, State-Society relationship, social movements, formation in Engineering, teaching, research and extension, management of solidarity projects, action research, social and solidarity economy.